Safety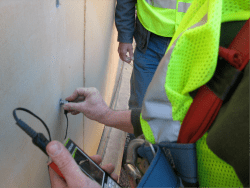 At Next, we believe safety is the driver for success on every project. Our composite experts have been operating in heavy industry and have completed extremely challenging projects in hazardous environments without a single recordable incident in almost 9 years and spanning hundreds of thousands of man­hours.
We employ a full time Safety Director with certifications from OSHA, MSHA, NIOSH, and the American Red Cross, and operate an aggressive program that is focused on preventive safety practices vs. reactive ones.
Each Next project, regardless of size or scope, has a Site Specific Safety Plan that addresses the specific hazards associated with the site and work scope.